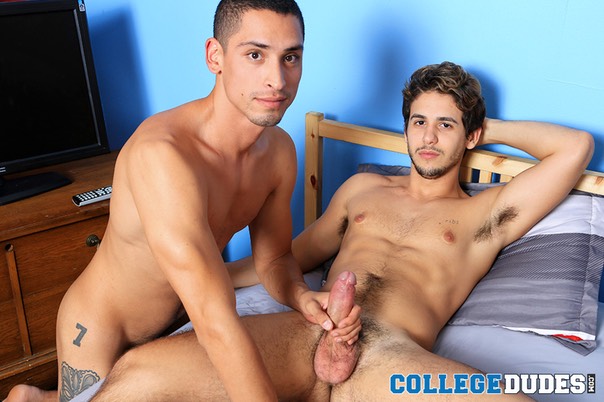 What could be safer than to jack off with a group of men in a private setting rather than picking up the occasional trick on the apps?
Get all the joy of watching men all around you, naked, hot, and jacking off their hard cocks while everyone watches. The ultimate in voyeurism and exhibitionism! Come to our meetings and enjoy the relaxing release of a nice load.
Enjoy the fun of touching many cocks, balls, and other body parts and seeing men shoot their big loads. Who can resist?
There are more men discovering the fun of jack-off groups all the time. Straight, gay, and bisexual men are giving us a try. Every party is unique and has new faces. We encourage you to attend often.
Younger men have been discovering the joys of this type of male bonding. If the thought of stroking in the presence of other men, younger, older, and in-between, you might want to check out our group. If you have any questions, our website can answer most of them. If you cannot find an answer, ask us. We look forward to jacking with you soon. 
Our goal for the group is to maintain the highest level of discretion and confidentiality for our members. So come join us for a jacking good time!